Experienced captive professional Heather McClure has left Aon to join Helio, a new risk and insurance services company with international headquarters in Oklahoma City.
Helio will be targeting the Oklahoma business community to provide risk financing, management and consulting for commercial and captive insurance placements.
The practice is led by CEO Blake Kerr, chief strategy officer Kyle Sweet, chief operating officer Ashley Napier and McClure, general counsel and chief risk officer.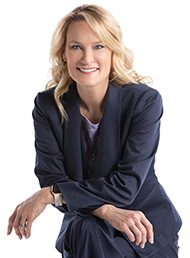 McClure spent 14 years with OU Medicine, at the University of Oklahoma, which owns a captive in Vermont, before joining Aon as chief risk advisor in its US healthcare practice in May 2021.
"I'm excited to work with clients to both lower risk in their core business while also making their risk financing programme work for them," McClure told Captive Intelligence.
"When business leaders see this combination working hand in hand, they get energised about the things that can be done with the funds they are saving, like reinvesting in safety and operations."
Helio will form and manage captives in Oklahoma and other domiciles, and will target Oklahoma businesses as well as those with operations in the State.
Kerr has extensive experience in accounting, financial operations, consulting and syndicating capital, while Sweet is a lawyer who has represented businesses, individual professionals, and insurance companies across the country while managing complex litigation and advising clients on risk solutions.
Napier is an experienced insurance operations professional, having previously been COO of 3000 Insurance Group, an insurance agency in Oklahoma City.