News
Elizabeth Steinman, managing director of risk finance & captive consulting for the Americas at Aon, is probably involved in twice the number of captive feasibility studies than she was four years ago, with many clients revisiting the captive concept for the second time.
News
THG Plc's pure captive formation in Guernsey last year played a key role in ensuring a smooth cyber insurance renewal and has given the fast-growing group more leverage in the commercial market.
Careers
Erin Hackett has joined Hyland Global Captive Solutions as an account executive, having previously worked as an auditor with Crowe. Hackett worked for Crowe in Burlington, Vermont from 2015 to 2021, finishing as an audit senior manager before joining Vermont Mutual Insurance Group as controller.
Subscribe below to receive our twice weekly newsletter with links to news, analysis and podcasts.
LATEST PODCASTS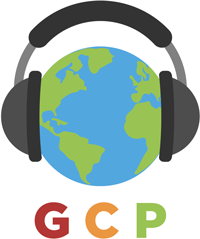 This GCP Short, produced in partnership with We Are Guernsey and the Guernsey International Insurance Association (GIIA), shares another story of a new captive owner and the rationale behind its risk financing strategy.
In GCP #93, Richard is joined by five experts from the Bermuda captive market in interviews recorded at the Bermuda Captive Conference, including Eduardo Fox, Michelle Sivanayson, Michael Woodruffe and Grainne Richmond.
Richard is joined by two vice presidents from the Marsh Captive Solutions consulting team to discuss their career progress to date and the variety of client projects they have been working on.