The former Marsh Captive Solutions chief has used his platform as President of the Insurance Institute of London to make the case for the UK as a captive domicile.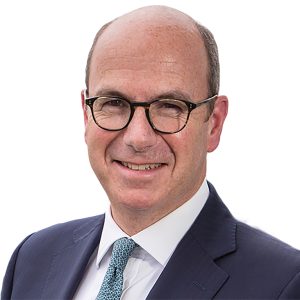 Chris Lay, CEO of Marsh UK & Ireland and a former president of Marsh Captive Solutions, believes London could be "a unique and attractive location for captive investment".
Speaking as President of the Insurance Institute of London at the Lloyd's building on 23 November, Lay added his voice to others from the industry who over the past two years have been calling for the UK to offer a new regulatory regime for captives.
"A committed and proportionate regulatory regime is now the biggest factor in our clients' captive domicile selection," said Lay, who ran Marsh's global captive business from 2014 to 2016 before leading Marsh Canada from 2016 to 2018, and then taking on the UK and Ireland in 2018.
"An ambitious regulatory model for captives, combining a proportionate risk-based solvency regime with London's global reinsurance market, could make the UK a unique and attractive location for captive investment."
In October 2020, the London Market Group (LMG) began lobbying for a proportionate captive regime to be introduced in the UK and has held discussions with UK Treasury and the Prudential Regulation Authority (PRA). In May 2022 it said this work was continuing through a joint working group.
The LMG's Sean McGovern, also AXA XL's CEO for the UK & Lloyd's, also discussed the LMG's ambitions on the Global Captive Podcast in August 2021.
The captive topic has since been brought up in Westminster committee hearings and the LMG has also sounded out Airmic, the UK's risk management association, for its members' views on the possibility of being able to domicile captives at 'home'.
The LMG, in response to consultations, has been calling for a new class of insurer – captives – to be created and for the PRA to "develop specific guidance for captives which focuses on reduced prudential risk assessments, a swifter approval process (30 – 60 days from application to licensing), reduced reporting requirements, lower capital requirements and reliance on wider group functions such as auditing etc".
At the time of writing, however, no legislation or regulatory amendments have been brought forward to that effect.
The intervention of Lay, an influential and well-respected member of the UK insurance market, is likely to push the topic back to the agenda.
"New business would be provided to these sectors and new jobs in captive management would be created, as decision making on the captive must be taken within the jurisdiction it is based," he added.
"Over the last two years, Marsh has seen the fastest rate of captive growth since the 1980s. At a time when we expect this trend to continue, it is mostly the regulatory aspect, and the proportional, cost effective but highly efficient infrastructure required for running a captive, that prevents the UK from becoming a successful captive domicile."